The conception of SNL started a year before it came to air in 1975. NBC president Herbert Schlosser approached his vice president, Dick Ebersol, and asked him to fill the Saturday night time slot. Ebersol sought out Lorne Michaels, developing the idea of a variety show featuring comedy sketches, political satire and musical performances, aimed for 18 to 34 year olds.
It would change late time entertainment forever.
Michaels was assigned assembling the next comedy Avengers – Dan Aykroyd, John Belushi, Chevy Chase, Jane Curtin, Garrett Morris, Laraine Newman, Michael O'Donoghue, Gilda Radner and George Coe. Bill Murray would eventually join a season later to replace Chase. Originally the genius of the comedians involved meant they eventually grew out of the show into greater things. But now, due to SNL's reputation being so stellar 46 seasons later, many comedians since have used SNL as a basis to jump from comedy acts to films. That's why I'll be answering the question:
Who are the most successful Saturday Night Live comedians who conquered film?
Obviously, there are a lot of them who have attempted films, but I'll only be choosing the best among the rest. So, to start off, lets go with…
The Originals
John Belushi
And what an original he was. John Belushi. A talent and a tragedy. One of the first for SNL alongside Aykroyd, Belushi was a charismatic machine with a certain gravitas to his personality. He stars in The Blues Brothers and Animal House as his big successes.
Dan Aykroyd
Dan Aykroyd is an underrated gem. He has attributes that don't correlate with being a comedian – he's hard working, immersive, a good guy… but yet he's still up there with the best. After SNL, he made The Blue's Brothers, Ghostbusters, Trading Places and Coneheads, to name a few. Aykroyd also was nominated for best supporting actor in Driving Ms Daisy.
Gilda Radner
No list of the original SNL troop would be complete without Gilda Radner. An epic performer who contributed to the development of all the male performers on this list – especially Belushi and Aykroyd, with whom she had a special bond. Tragically she didn't make a bigger mark on the film industry, dying young at 43, but is remembered as well for The Woman in Red and The Last Detail.
Chevy Chase
Although he was only on the show for a season, Chevy Chase is one of the most underrated SNL comedians. He went on to make such films as the National Lampoon series, Caddyshack and Vegas Vacation.
The Newbies
Bill Murray
I love Bill Murray, but he wasn't one of the originals, joining after Chevy Chase left after the first season. It's hard to say the man isn't a genius. Aykroyd was writing Ghostbusters for Belushi, but his unfortunate death meant Murray was the correct man to take the role. Whether it be comedy or even straight acting, he's featured in classics such as Caddyshack, Stripes, Groundhog Day, What About Bob?, Lost in Translation and St. Vincent.
Eddie Murphy
Eddie Murphy. I mean, Eddie Murphy. What more needs to be said? His skits are hilarious, and after launching his film career with Trading Places, he went on to make Beverly Hills Cop, Coming to America, The Nutty Professor and Shrek. And do you want a fun fact? He has 10 children!
Will Ferrell
Love him or loath him, Ferrell is undeniably one of the most successful products of SNL – his films are countless: Elf, Daddy's Home, Stranger Than Fiction, Step Brothers, Zoolander, Megamind, The Lego Movie and so many more. And even if you haven't seen SNL, everybody knows Ron Burgundy.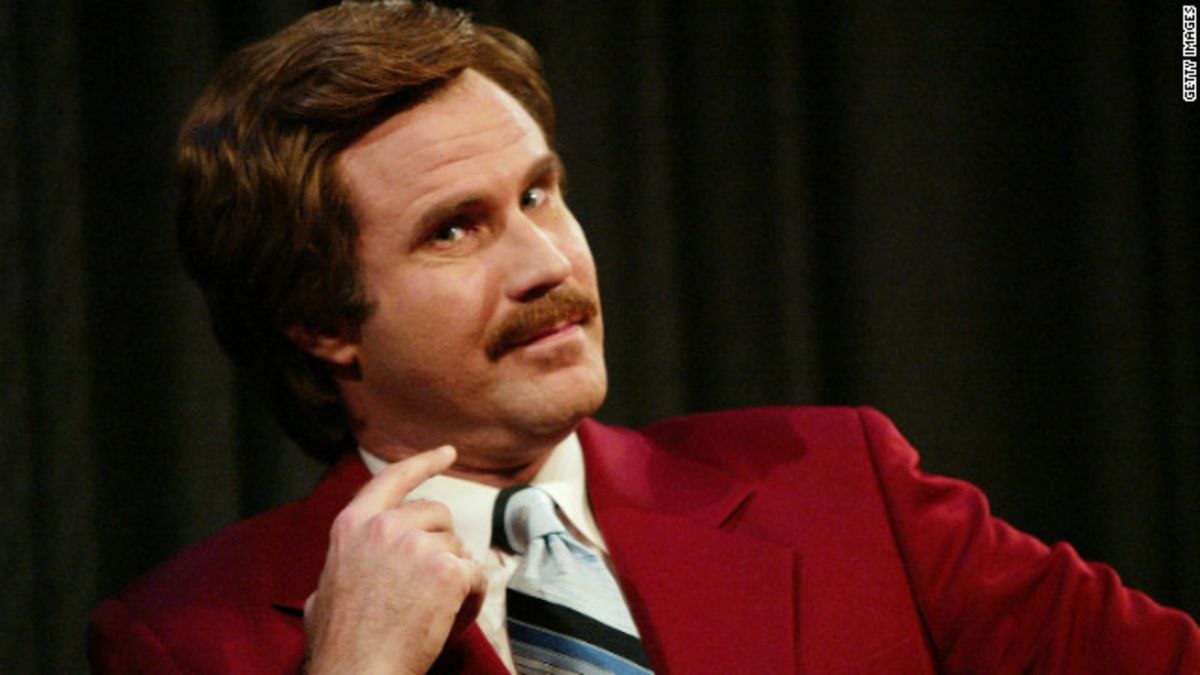 Julia Louis-Dreyfus
Admittedly not as many films, but Julia Louis-Dreyfus is one of the best female comedians of all time, and has made many brilliant series – Seinfeld, Veep, The New Adventures of Old Christine, as well as playing guest roles in Curb Your Enthusiasm and Arrested Development. I certainly wouldn't mind that CV. In terms of films, she's played leading roles in Enough Said, alongside the great James Gandolfini, and Downhill with Will Ferrell.
Mike Myers
Mike Myers, made famous by SNL, has disappeared in recent years, but remains unforgettable due to Wayne's World, Shrek, (criminally underrated) Cat in the Hat and Austin Powers.
Ben Stiller
Ben Stiller is far more famous for his array of classic films, such as The Secret Life of Walter Mitty, Zoolander, Meet the Parents, Night at the Museum and Little Fockers, than SNL, but it's hard to say it didn't play a part in his success. And, obviously, he's son of comedy legend Jerry Stiller, star of Seinfeld and The Taking of Pelham One Two Three.
Kristen Wiig
Kristen Wiig is one of the most successful actors to be produced from SNL – she's taken advantage to star in comedies like Ghostbusters, Despicable Me and MacGruber to dramas like The Martian, The Secret Life of Walter Mitty and How To Train Your Dragon. Perhaps even a better drama actor than comedy, Kristen Wiig's good choices (as well as some terrible ones) means she's on the list.
Adam Sandler
Films like Billy Madison and Happy Gilmore means Sandler just eeks himself onto the list. From all his films combined he's created more than $2 billion at the box office but his comedy persona grated, and despite a large contract with Netflix, popularity dwindled. But recent dark neo noir Uncut Gems means his career has been reignited.